Prestige Business Management have taken all the stress and worry away from me managing my accounts and completing my self assessment. Sam and his team are so efficient, kind and receptive to my needs. They take the time to explain to me what my best options are in layman's terms so that I do not feel overwhelmed and fully understand, to enable me to make an informed decision. I genuinely could not recommend this company enough.
Sam is brilliant. Really quick to respond to any queries. We have used several accountants in the past and unfortunately at times have had to wait several days for a response. Sam is informative and ensures we understand all parts of our accounts Highly recommend.
5* service – Sam and his team are really helpful with all matters of tax including payroll, running a business is hard enough let alone remembering keys tax dates for returns and Sam his team are on point – 100% recommended
Couldn't recommend Prestige Business Management anymore! Very helpful, incredibly professional with a friendly approach to make you feel at ease.
I changed accountants to Sam and Prestige because I was not satisfied with my old one. My experience with Sam and his team have far surpassed my expectations which were already quite high. Sam is accessible, very knowledgeable, creative and very professional! He is fantastic at listening to his clients and adjusting to their needs while following all the rules. He has saved me both time and money and I cannot recommend him enough!
I have worked with Prestige Business Management for several years and I have always found Sam to be a very diligent and dedicated person. I have worked with Sam through a few different businesses and he has also started looking after my personal tax returns. I would highly recommend Prestige Business Management to anyone looking for a commercial accountant to look after their affairs.
I love PBM, they helped me out when I was moving from previous accountancy firm, they just jumped in and took control of the accounts, VAT, payroll and corporate tax. They know what they're doing and they provide a friendly and professional service.
They 100% care about the businesses they manage and they care about their customers. I had a very good experience working with Sam and PBM and I highly recommend Sam.
I have been using PBM for the last couple of years…. i have three limited companies and they take care of all of my book keeping and end of year accounts etc. I can say their service is very good, good advice, quick response and were great when i spent all of last year out of the country. They kept all my finances in shape and and up to date. I would definitely recommend.
Excellent Service, couldn't recommend enough.
As a start up accounting was completely new to me, and quite daunting. After not being satisfied with my previous firm (due to hidden costs which were not explained at the start). I switched to Prestige Business Management just over a year ago and couldn't be happier. From day one costs were set out and very clear. Communication is very good and they are always available for advise.
Prestige took care of the complete quickbooks set up, provided training and now helps with on-going management. A huge weight of my shoulders.
Prestige Business Management is a professional team led by Sam Bondarenko. The company provides a quick and responsible service. Good pricing. Personal attitude. Can help and advice in various areas. Highly recommended.
I used to be an Xero user and decided to give a try to QB online (it looked more robust, better user interface and mobile app). Doing that I though that I should search for another accountant, as I was struggling with my previous one. And this is how I found Sam – I've read the reviews and decided to contact him. So, we've been working together until now for 1.5 months. From the first day he saved me few hundred pounds (in fact the first few hours). He is very user focused, very friendly and he actually knows what he is talking about. I've got some fantastic advise from him and he walked me through QB. And he discovered and fixed some major mistakes done by my former accountant. My advise is to just get in touch with him, have a feel of what he is up to, and I'm pretty sure you'll end up working with Sam. I cannot stop recommending him to all my friends who are running a business
Sam is basically the stress saver! I was always so nervous when doing my self assessment and ever since Sam took over my accounts my life became easier haha! He always has time to help with any issues I have making sure I get the best service! Highly recommended so anyone who needs help with keeping their books tidy! 🙂
Prestige Business Management do an amazing job looking after my accounts for my thriving Fish & Chip shop. They are always at hand if I have any questions. My payroll and accounts are always done promptly to a great standard. I don't where I would be without them.
Sam is the best. He is extremely thorough and always in good humour and so patient. He always has time to give you and resolve any issues you may have. His book keeping knowledge is brilliant. We are so lucky to have him
Sam has been a god send for helping show me how to use Quickbooks properly and how to use everything correctly. Any questions I had he was always there to help. Thanks Sam!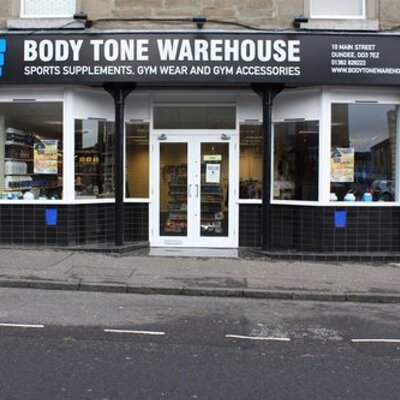 After meeting Sam at an event he explained what he does and how he helps people like me get there books in order. Mine were all over the place, invoices on one system and expenses on Excel. I had no true idea of what I was making each month or what my most profitable package was. As a busy photographer I had little time to sort it out. Sam explained how Quickbooks could help and save me time each month. After having a little look myself and meeting Sam for a demonstration I was ready to go ahead. Being a small business I can't afford a full time book keeper but Sam assured me I would be able to do all the work myself and he would be at hand to help. Sam did all the work getting it set up for me and putting all my products and other information in. We then arranged a tutorial session where he taught me how to make invoices, put in my expenses and view reports to see exactly how my business was doing. He is a patient tutor, very knowledgeable and is always on hand to answer any questions I have. I would thoroughly recommend him to anyone who needs help with there books.